Press
Ty Stephens Wins Best Actor in a Musical for "On Kentucky Avenue" at 46th Annual AUDELCO Awards
Press Release - November 27, 2018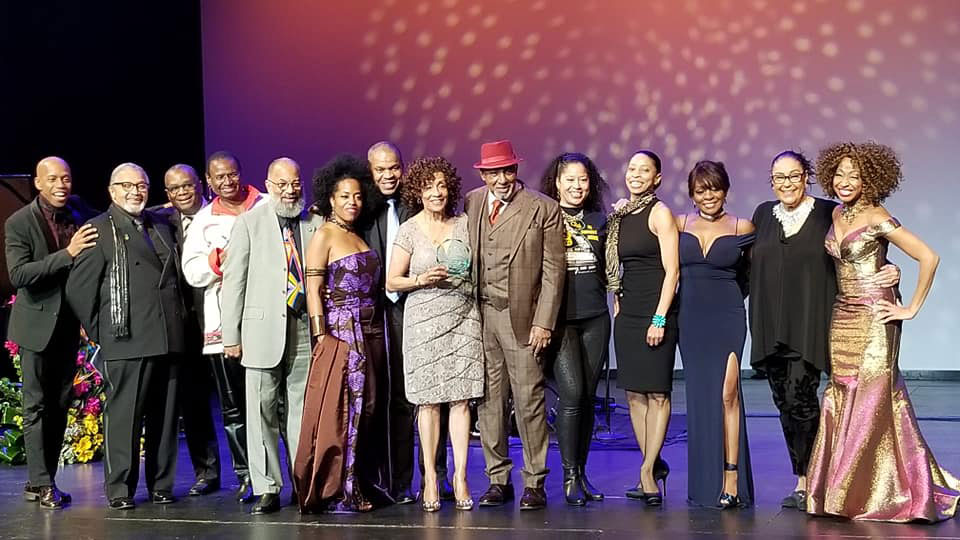 ON KENTUCKY AVENUE
A Celebration of Atlantic City's Famed Club Harlem
Sweeps 46th Annual AUDELCO Awards With Six Wins!
On Nov. 19, 2018, the 46th Annual Vivian Robinson AUDELCO Recognition Awards for Excellence in Black Theatre were held at Tribeca Performing Arts Center. On Kentucky Avenue, a new original musical created by Jeree Wade and written by Adam Wade and Ty Stephens, was nominated for 10 AUDELCO Awards, taking home a total of six, the highest number of wins for the evening, including 'Best Musical' - Wade and Wade Productions and City College Center for the Arts; 'Best Actor in a Musical' - Ty Stephens; 'Best Featured Actor in a Musical' - Count Stovall; 'Best Featured Actress in a Musical' - Andricka Hall; 'Outstanding Musical Director' - Richard Cummings Jr.; 'Best Director of a Musical' - Lee Summers.
Since 2011, On Kentucky Avenue has graced numerous stages in its development, including the Laurie Beechman Theatre, the Triad Theatre, Rahway Arts Center, Kingsbrough Community College along with Stockton College in Atlantic City, NJ, the town where the historically-based, fictional story took place. Spotted by Gregory S. Shanck, Managing Director of The City College of New York's Aaron Davis Hall, a concert building, opened in 1979, which has presented performances by Ella Fitzgerald, Mikhail Baryshnikov and the New York Philharmonic, who embraced the musical, orchestrating additional developmental funding, hiring a dramaturge and presenting two separate runs of the musical in 2017 and 2018, culminating into the multi-AUDELCO Award wins.
Cast: Ty Stephens, Andricka Hall, N'Kenge, Count Stovall, Jeree Wade, Lee Summers, Donna Clark, Cassandra Palacio, Mindy Haywood, Carmen Carriker, Phillip Deceus, Jamal Shuriah, Avery Royal.
On Kentucky Avenue: produced by Wade and Wade Productions and presented by Gregory S. Shanck, City College Center For The Arts; original producers Wade and Wade, Bob Blume, Associate Producer Peter Martin. Graphic design by MojoVisual.com, Photo Credit: Bill Johnson.
Conceived by Jeree Wade; written by Adam Wade and Ty Stephens; directed by Lee Summers (original direction by Adam Wade); musical direction by Richard Cummings (original musical director, Frank Owens); original music by Frank Owens, Ty Stephens, Wilbur Bascomb, Jeree Wade and Branice McKenzie; musicians: Richard Cummings on piano, Wilbur Bascomb on bass, David Silliman on drums, John F. Adams on synthesizer, Marvin Horne on guitar; choreography by Ty Stephens and Donna Clark; swing dance choreography by Mickey Davidson; dramaturg, Lee Summers; production manager Bayo; stage manager, Pearl Williams; sound design and operations by Bill Toles; lights by Brian Aldous, City College; set and technical support by Aaron Davis Hall; costumes by Ty Stephens and Pearl Williams; production team: Giovanna Kanu, Crystal Cambell, Latoya Britton, Moses Ukandu, Kathryn Silvero, Anita Ellis, Marilyn Ali and Eduardo Chipo.